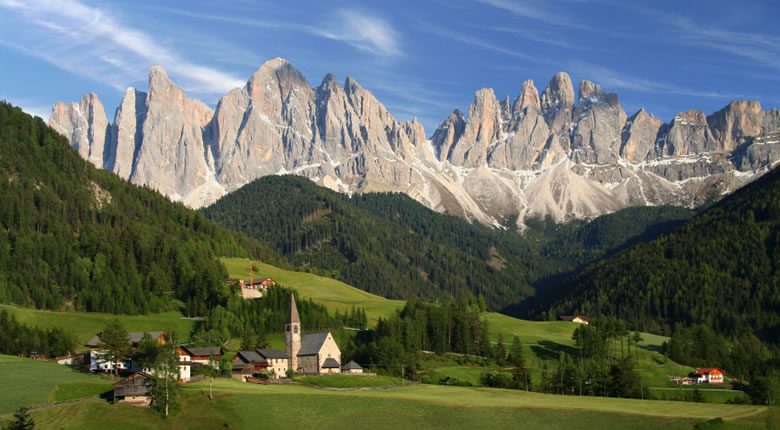 Camille has gone there for a month, as an au-pair, she is discovering a beautiful place. She has already gone walking at an altitude of 1324 m and did not complain!

So where are the Dolomites? Dolomites is the name of the mountain range situ
ated in the south of the Alps, between the Adige and Piave rivers and between the Val Pusteria and the Belluno valleys and spread out in the Italian Provinces Bolzano (South-Tyrol), Trento, Belluno, Udine and Pordenone.
The term Dolomite is a gesture to their discoverer, the Marquis Déodat Gratet de Dolomieu (1750 – 1801). He took some rock samples during his trip to our mountains in 1788, analysed them and was the first to announce their chemical composition (double calcium carbonate and magnesium).

Badia, 1,324m

The quiet village of Badia is situated at the foot of the Sasso Santa Croce (Sas dla Crusc in Ladin language), the mountain that is tinged red when the sun sets. Badia is known for its beautiful nature walks and sunny, easy ski slopes.
Have a blessed week-end.Yours in Christ. N.